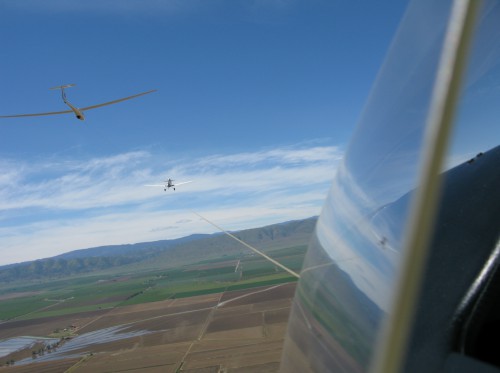 That's me, EH (a Pegasus, aka Centrair 101A), upper left, on dual tow with 98, headed west out of Williams Soaring Center, Williams, CA.

Useful links:
I run the Regional Atmospheric Soaring Prediction (RASP - see Dr. Jack's site for more info (*)) for both the Williams and Montague/Mt. Shasta areas. You can access the maps using the following links:




I also run Dr. Jack's TIP scripts (see Dr. Jack's site for TIP info as well). If you'd like to be added to one of the mailing lists, send me ( ) an email.
So, "what's a huckbone?"

(*) It can't be overstated what Jack has done for the soaring community by developing his BLIP and RASP products.

Our solar production can be tracked here